THE MUSICAL HERITAGE SOCIETY
the best in jazz recordings since the last century
Jim Hall's third CD for Musicmasters is the usual excellent mix of well-crafted originals and thoughtfully-arranged standards that one has come to expect from the veteran guitarist. --Ken Dryden, All Music Guide
with Toots Theilemans, Larry Goldings, Terry Clarke, Steve Laspina, Rasmus Lee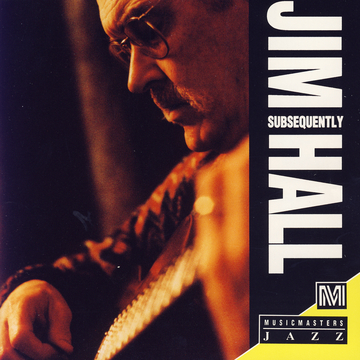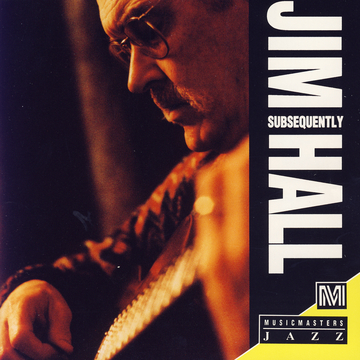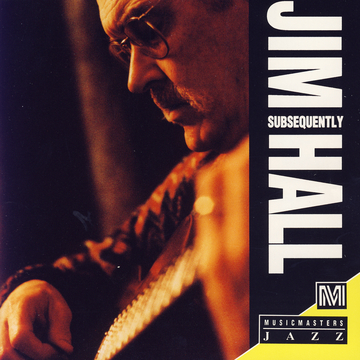 with Toots Theilemans, Larry Goldings, Terry Clarke, Steve Laspina, Rasmus Lee
Besides being the greatest living jazz guitarist, Jim Hall has been one of the most Consistently interesting band leaders in jazz for many years. In particular, his last few guartets have shown a tascinating new focus on ensemble texture and detail, and Jim's mast recent compositions continue to reflect and magnity the kind of intense musicality that have long been his trademark. In Larry Goldings, the quartet's newest member, Jim has found one of the most talented young pianists to appear in New York in many years. In addition to being an excellent soloist with a truly great rhythmic feel, it's Larry's comping behind lim that really pushes him into that elite and small group of "great piano players" Steve La Spina and Terry Clarke have played with Jim for many years (both in trio and quartet formats) and understand and speak Jim's improvisational dialect as their own. The quartet is joined on several cuts by twenty-year-old Danish tenor player Rasmus Lee, and the great Toots Thielemans (recording with Jim for the first time here), making "Subsequently" a real treat for Jim Hall fans everywhere.
--Pat Metheny, New York City/ January 3, 1991
Reflecting on this, my second project for Jeffrey Nissim and MusicMasters, I feel myself blessed with an almost miraculous confluence of good fortune. Consider the elements:
-Toots Thielemans, my old friend and musical hero.
-Steve La Spina and Terry Clarke, my incredibly musical and reliable buddies.
-Larry Goldings, who at age 23 already plays with a lovely graceful wisdom.
-And young Rasmus Lee, making his absolutely stunning debut here.
A mixture of ages and cultures playing music together; jazz music. Whatever else happens in the world, music seems to be in fine shape. I feel privileged to be part of it.
--Jim Hall
TRACK LISTING
1 Subsequently 05:42
2 Mister Blues 05:30
3 Pancho 08:18
4 The Answer Is Yes 06:45
5 Waiting To Dance 05:24
6 I'm In The Mood For Love 06:13
7 What's It Like To Love? 05:02
8 Waltz For Sonny 03:45
9 More Than You Know 07:13